Boracay Hotels and Resorts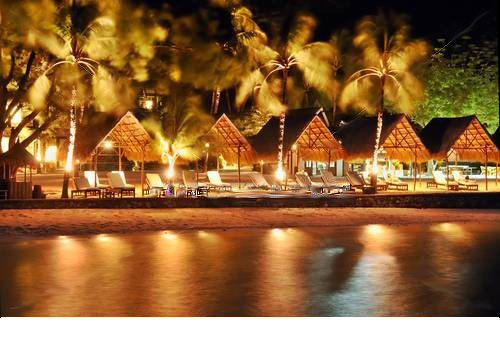 Boracay Hotels are certainly not scarce around the island. Boracay resorts and accommodations each offer a unique experience. They also fetch different prices depending on your package or where you're staying. So it's best to know where you want to stay or how you want to spend your Boracay getaway to find the perfect lodgings. You can also choose to get to know the different Boracay hotels or Boracay resorts before you decide how to spend your vacation.
Boracay Island counts over 200 resorts, hotels, cottages, bungalows and vacation houses. Whether you're a budget-conscious backpacker or accustomed to luxury and willing to pay for it, a full range of accommodations is available. Choose form island-style nipa huts, modern cottages with rooms, kitchens and huge verandas, and modern resorts and hotels with high-tech amenities, business centers and gyms. Most establishments also have hot showers.
There is no central reservation or service center for island hotels, although some information is available at the Department of Tourism (DOT) office. One local travel agent that specializes in Boracay packages is Travel Online.
Accommodations located near White Beach usually fetch higher prices. Most hotels and results have three different price levels, depending on the season. The highest rates are charged the highest rates are charged during the Peak/Super Peak season which is during New Year, Chinese New Year and Holy Week. High season usually starts in November. But some establishments start charging high season prices in October, while others start only in December. High season lasts until the end of may or sometimes even mid-June. In the low season (also called the lean or irregular season), rates are from 10 to 50 percent lower. During low season it never hurts to ask for a discount.


---
Boracay Hotels and Resorts
Boracay Regency Beach Resort
The Boracay Regency Beach Resort is one of Boracay's largest resorts. Its Mediterranean-inspired architecture gives it the feel of a perfect getaway place on this paradise island combining both elegance and comfort with great service and accommodations.

Boracay Mandarin Island Hotel
Boracay Mandarin Island Hotel is a classy beach front hotel near Station 2. It offers several types of accommodations--from deluxe rooms to suite rooms. It also has an Italian restaurant and a spa.

357 Boracay Resort
357 Boracay Resort is a charming beach-front resort hotel of privacy and comfort near Station 3 of the Boracay's White Sand Beach. As a multi-awarded resort 357 Boracay promises excellent service.

Alta Vista de Boracay
Alta Vista de Boracay combines a casual elegance with refined luxury setting you right at home on paradise. Located on a hilltop it's got perfect views 24/7 from every vantage point.
Boracay Ocean Club
Boracay Ocean Club is a stylish beachfront resort and your tropical haven, situated at Station 3 in the southern part of Boracay Island's main beach.


blog comments powered by
Click here to return from Boracay Hotels and Resorts to Home.