Boracay Regency Beach Resort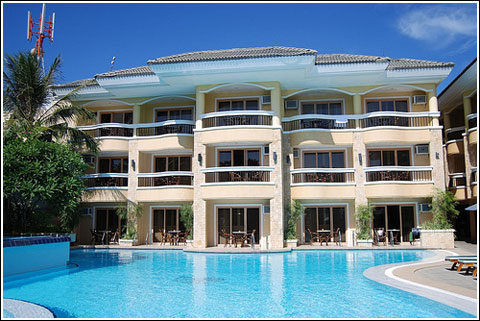 The Boracay Regency Beach Resort is one of the largest resorts on Boracay. It has a convention center that can accommodate 700 people at international standards, as well as a business center and a gym. But despite being used for business occasions, its Mediterranean-inspired architecture gives it the perfect feel of a getaway place on this paradise island. In front are two elegantly designed swimming pools for adults and children; "water stairs"; and a large professionally landscaped garden. Additionally there are various stores, several bars, an international "Food Plaza", cafes and restaurants, and the only underground disco on the island named Wave.
The landscape gardens and an expansive beachfront both give it that breathtaking view from its beautifully designed rooms. The entire place has a feel of both luxury and coziness at the same time. Its 285 world class rooms coupled with excellent service promise a relaxing getaway and an experience you won't soon forget.



---
To return from Boracay Regency Beach Resort to Boracay Hotels and Resorts click here.