Boracay Hiking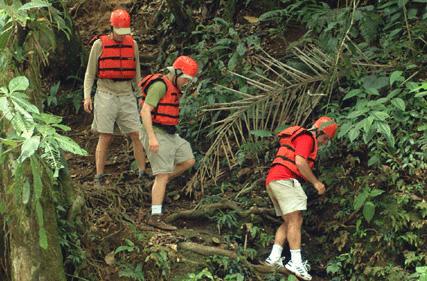 Boracay hiking can prove to be great exercise, but not only that. It is also one of the best ways to explore and ultimately experience the island. You can find those barely accessible places in the island that are yet unspoiled and are definitely breathtaking. It is sure to be a refreshing and peaceful way to enjoy and experience the wonders of the island.
Since most of the island is already crisscrossed with paths you'll find it easier to hike around Boracay and see all the sites. Just make sure not to get lost! It is best to have a guide with you on such trips. You can inquire at the front desk of your resorts for more information on guided trips and excursions around the island.
Tourists are also welcome to join the Cyclone MTB Club (Mountain Bikers Boracay) on their Sunday Bike tours on Panay Island for one of the races they organize occasionally. You can find out more or contact them at the Bom Bom Bar near D'Mall.

---
To return from Boracay Hiking to What to do in Boracay click here.